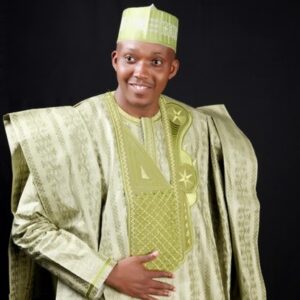 Workers of Kwara State owned Kwara Hotel on Wednesday relived the good times and fortune of the company when former Governor Mohammed Alabi Lawal governed the State between 1999 and 2003.
Head of Human Resource and Acting General Manager of the Hotels, Salami Moshood who also doubles as the State Secretary of the Trade Union Congress (TUC) explained this to journalists following the early morning peaceful protests by the workers of the hotel.
Kwara Hotel was established in 1975 by the Bamigboye military administration as one of the signature projects that put Kwara on the height of glory.
But according to Salami, "the last time any government did renovation works on our facilities was in 2001 during the tenure of Alhaji Mohammed Lawal. His successors: (Dr. Bukola Saraki and Abdulfattah Ahmed) completely abandoned and orphaned this place and that's one of the reasons they were voted out.
"Sadly, the AbdulRahman Abdulrazaq government have refused to be a clear departure from the past, as I am speaking with you, they're owing the staffs 7 months' salary."
He also disclosed that it was on account of this that the former General Manager, Hajia Abdulkadir resigned her appointment, due to deliberate frustration of her efforts.
"We've tried all possible bureaucratic options to settle the issue to no avail. I have visited the GMD of parent company, Harmony Holdings, intimating him of the impending action, yet he's refused to come down to address the staff till date" he added.
An unsigned statement pushed out by the Corporate affairs unit of Harmony Holding, the parent company in charge of the Hotel however dismissed the workers' claim, arguing that "it is on record that we have never abdicated our responsibility as we have been doing everything within our reach as the investment management company of the Kwara State Government with the active support of the state government to fix the challenges confronting the hotel"
Meanwhile, Alhaji Hakeem Oladimeji Lawal, the son of former Governor Mohammed Alabi Lawal is currently the flag bearer of the Social Democratic Party, SDP in the 2023 gubernatorial election in the State, and one of his areas of strength is the river of goodwill, acceptance and support flowing from the footprint and legacy of his father across the state.
When the gubernatorial candidate visited Omu-Aran, headquarters of Irepodun Local Government last week, the residents also recalled that the palace project of their Traditional ruler became realizable courtesy of Hakeem Lawal's father.
The same sentiment was expressed in Babanloma, when Hakeem Lawal and his entourage later visited some wards in Share, Ifelodun Local Government.
WE NEED YOUR SUPPORT TO PRODUCE EXCELLENT JOURNALISM AT ALL TIMES.
SUPPORT US AT NEWSROOM NIGERIA @ Newsroom Communication Services: 2042789398, First Bank of Nigeria.