The Gubernatorial candidate of the Social Democratic Party, Alhaji Hakeem Oladimeji Lawal today received heroic welcome at Adewole, the ancestral home the incumbent Governor of the State, Abdulrahman Abdulrazaq.
Lawal who was the special guest of honour at Dr. Ridwanullah Apaokagi, the Kwara Central Senatorial candidate's campaign dedication prayer at Apaokagi quarters Adewole ilorin, was ushered into the venue by a huge crowd of admirers and supporters
Welcoming the gubernatorial hopeful to Adewole ward, Dr. Apaokagi declared Lawal as a bonafide son of Adewole, stressing that Adewole will massively vote for him at the  2023 polls.
Speaking in the same vein, popular Islamic cleric, Sheikh Buhari Musa Ajikobi decried the seeming lack of government presence, stressing that the level of suffering of workers especially teachers is a major undoing of the present government.
Ajikobi while eulogizing the late Governor Mohammed Alabi Lawal, said "Governor Lawal was a people's Governor, his indelible marks are still very visible till date as he brought smiles to so many homes and that's why his name has refused to go die.
"I'm happy you've taken after your Dad, I pray you'll emerge the next Governor of the State, you must however be wary of aides that misleads people with good intentions, ensure to surround yourself with people of good conscience" he said.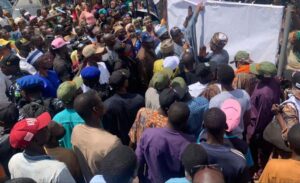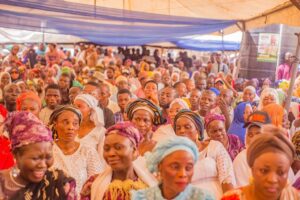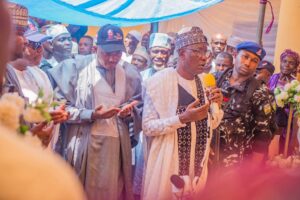 WE NEED YOUR SUPPORT TO PRODUCE EXCELLENT JOURNALISM AT ALL TIMES.
SUPPORT US AT NEWSROOM NIGERIA @ Newsroom Communication Services: 2042789398, First Bank of Nigeria.