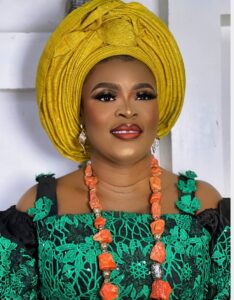 A socio political women based organization, Yoruba Women 4 Tinubu has commenced mobilization of all Yoruba women resident in any part of the country and in diaspora for the realization of the political ambition of Asiwaju Bola Ahmed Tinubu, APC Presidential candidate.
The group whose members drawn from across the states in Nigeria and in disapora is embarking on a peaceful procession tagged: "One Million Women Walk" in Abeokuta, the capital city of Ogun state.
A statement signed by the Convener of the group, Comrade Toyo Busayo stated that the walk which aimed at sensitizing grassroot women in all walks of life will be held on Wednesday, 21st September, 2022.
"We are women and we want a desirable Nigeria where electricity consistency, adequate safety of lives and properties , good health, good management of our natural resources, and employment will be available for all. And this is why we are calling on women across boards to support Bola Tinubu's presidential bid. We believe he is the best candidate of all aspirants", Comrade Busayo noted.
According to her, "by 10: 00 am on Wednesday next week, 21st, September, 2022 Yoruba women from all over Nigeria and diaspora will converge at Moshood Abiola Stadium in Kuto area of Abeokuta and from there match down to Oke Mosan, Governor office and reassemble in panseke".
Comrade Busayo added that history confirmed Senator Ahmed Bola Adekunle Tinubu impacted and touched lives meaningfully when he served as Governor of Lagos state, from 1999 – 2007″
"Tinubu was the most vibrant lawmaker as a Senator representing Lagos West during the third republic and he still continued to be an unbeatable politician till date.
Comrade Busayo called on Yoruba women within the country and across the globe to elect Senator Bola Ahmed Tinubu as the next President of the Federal republic of Nigeria.
WE NEED YOUR SUPPORT TO PRODUCE EXCELLENT JOURNALISM AT ALL TIMES.
SUPPORT US AT NEWSROOM NIGERIA @ Newsroom Communication Services: 2042789398, First Bank of Nigeria.