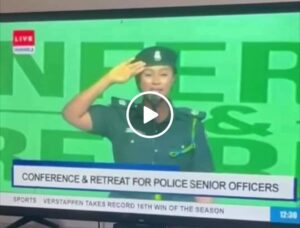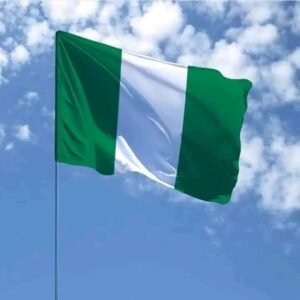 By Suleyman Dunoma/Abuja.
Nigerian actress and singer, Mercy Isoyip, popularly known as Descushiel, has tendered unreserved apology to Nigerians and the Nigeria Police Force (NPF) for the reciting national anthem wrongly during the Conference for Senior Police Officers in Imo State.
The beautiful actress clad in police uniform during the conference, went viral on Monday after she missed the lyrics while reciting the national anthem at the event.
Her wrong recitation of the National Anthem sparked negative reaction on social media as they trolled Descushiel, who was presumed to be a policewoman because of her outfit.
However, in a video on her Instagram account on Tuesday, Descushiel apologized for her mistakes.
"I sincerely apologise for the error I made during the recital of the National Anthem, I know such errors are inexcusable," Descushiel said.
"My good people of our country, please accept my apology, as well as my assurance that I will be more careful in the future to prevent such incidents from recurring.
"God bless the Nigeria Police Force. God bless the Federal Republic of Nigeria."
WE NEED YOUR SUPPORT TO PRODUCE EXCELLENT JOURNALISM AT ALL TIMES.
SUPPORT US AT NEWSROOM NIGERIA @ Newsroom Communication Services: 2042789398, First Bank of Nigeria.