A 21-year-old Nigerian-American student of The University of Georgia, Obamide Emilolorun Samaye has been recognised by the State of Georgia, United States of America, as an emerging future leader of his generation.
Governor of The State of Georgia Brian Kemp in his State of Georgia address attended by members of both legislative chambers acknowledged Obamide Samaye as one of the new generation students and a meritorious beneficiary of a legacy of scholarship and service.
According to Governor Kemp, The State of Georgia would be delighted to see Obamide Samaye; a Zell Miller Scholarship Recipient excellent success in his future endeavours.
Obamide Samaye attended Fieldwood Elementary School, Renaissance Middle School, Westake High School all in Atlanta Georgia before proceeding to The University of Geogia.
Born of a Nigerian father Bishop Olusesan Samaye, a retired US Navy veteran and a Nigerian mother, Ouwatoyin, a Doctor of Chiropractor, Obamide is currently studying Economics (Minor in Public Policy and Management) at The University of Georgia.
Like his father who was a student union leader and prodemocracy activist who actively participated in the crusade against military rule in Nigeria, Obamide is currently the Vice President of the Student Union at University of Georgia following series of active campus and community engagements.
Obamide Semaye is a budding scholar with keen interest in global politics. He was selected as 1 of 20 Orientation Leaders from 200+ applicants for the University of Georgias most esteemed student positions on campus. He featured as the Black Student Convocation Guest Speaker in April 2022. Obamide Semaye has received the following awards: Black Male Leadership Society Outstanding Leadership Award (2022); UGA NAACP Image Award Outstanding Campus Leader (2022); Resident Assistant Motivator Award (2022); GAAME Impact Award (2021); UGA Terry College of Business Deans List (3.5+ semester GPA) (2020, 2021, 2022).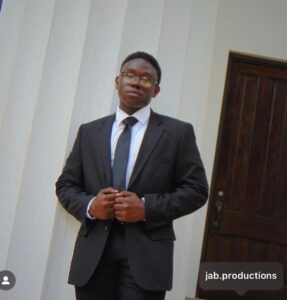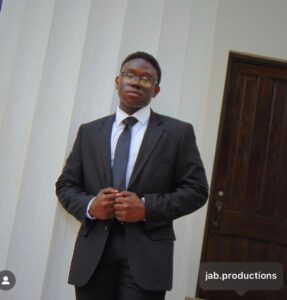 Obamide's impressive records in the academics and public engagements has endeared him to the government of The State of Georgia. Governor Brian Kemp while acknowledging his contributions expressed the optimism that Obamide would, upon graduation, work with The State of Georgia towards contributing to scholarship as well as public and humanitarian services.