Africa's Global Bank, United Bank for Africa (UBA) Plc., has delivered an outstanding performance for the half year ended June 30, 2023, as announced in its audited financial report.
The results released to the Nigerian Exchange Limited (NGX) on Tuesday showed that the Group recorded double and triple-digit growth across its major income lines, as it continued to show substantial progress in increasing the contribution and market share from its subsidiaries in Africa and globally.
Specifically, at the end of the first two quarters of the year, and despite the tough global macroeconomic backdrop and geo-political challenges in Africa, UBA Group reported a profit before tax of $829.7 million, representing an extraordinary increase of 371 per cent, compared to $204.5 million recorded in the first half of 2022. This translated to an annualised Return on Average Equity of 57.7 per cent as against 17.1 per cent a year earlier.
In addition, the results also showed as of June 30, 2023, a profit after tax (PAT) of $776.79 million, representing a leap of 437.8 per cent over H1 2022.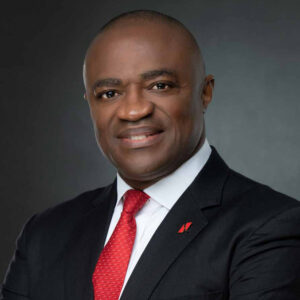 Operating Income grew by 206.6 per cent to $1.61billion in June 2023; higher than $609.9million reported a year earlier.
The Group delivered a 164 per cent growth in its Gross Earnings which rose to $2.02 billion as of June 2023, up from $888.2 million recorded last year in June 2022.
Total Assets continued a strong upward trajectory, rising above the $19.8bn mark, as it hit $20.3 billion, representing a 41.7 per cent leap up from $14.4 billion recorded at the end of last year.
Customer Deposits also rose by a sharp 42.4 per cent to $14.7 billion in the period under consideration as against $10.3 billion recorded at the end of 2022.
Shareholders' Funds increased to $2.26 billion reflecting the Group's strong capacity for internal capital generation.
In line with the Group's culture of paying both interim and final cash dividends, the Board has approved an interim dividend of 0.07 cents per share, which represents over a 150% increase over the prior year.
UBA's Group Managing Director/Chief Executive Officer, Mr. Oliver Alawuba commenting on the results said the exceptional performance underscored the Group's commitment to consistently deliver value to its shareholders; he added that the Group made progress in digital payments, retail penetration and benefitted from the effect of revaluation gains, arising from the harmonisation of foreign exchange rates at the different access windows in Nigeria
WE NEED YOUR SUPPORT TO PRODUCE EXCELLENT JOURNALISM AT ALL TIMES.
SUPPORT US AT NEWSROOM NIGERIA @ Newsroom Communication Services: 2042789398, First Bank of Nigeria.