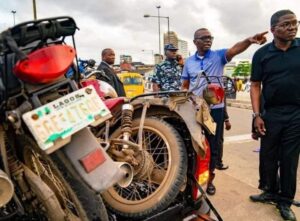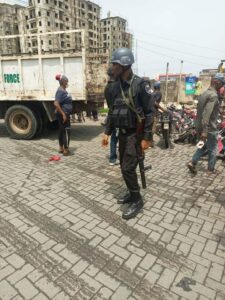 Political and Financial leaders in the South West have been urged to tame the menace of Okada and beggars if the once prosperous region is to avoid chaos, mob killing and an imminent unholy ethnic crisis.
The Yoruba self determination group, APAPO OODUA KOYA, (AOKOYA) said the finance of terrorism, mainly Islamic State for West Africa Province, (ISWAP), Boko Haram and Fulani terrorists are linked to a strong cartel that raises funds through investment in Okada and a chain of Beggars' colonies usually coordinated by a cell leader who remit funds to the terrorist gang.
The group said the SW is the most lucrative for the terrorist crowd funding mechanism adding that while the old Western Region detest and are victims of terrorist, ironically, they also unconsciously fund terrorism.
AOKOYA said the terrorist groups operating in the South West have both sleeping and active cells with strong links to Al Shabaa in East Africa and ISIS
AOKOYA list the terrorist group operating in Western Nigeria as Boko Haram, ISWAP, armed Fulani herdsmen and An Saru.
The group said with a combination of discrete communication tracking, research, intelligence gathering, interrogation with victims of kidnapping, planting of moles within the enemy and outright interference in signals, AOKOYA established beyond reasonable doubt a strong link between thousands of Okada Riders and beggars in SouthWest and terrorism financing.
'This is a strategic information that we are compelled to share with the public after many years of Intel analysis' the group in the statement signed by its Head of Homeland Intelligence, Captain(rtd) Oladapo Bashir said
The Yoruba self determination group warned authorities in the South West not to treat Okada and street beggars as an economic issue but that the leaders understand it's link with terrorism financing adding that terrorists are anti-civilisation and would be anxious to burn down historical legacies and treasures of the Western Region without hesitation
"Our intelligence team made up of experts have worked for more than five years on terrorism financing in the South West. Our findings are intriguing. Terrorists raise funds from using unsuspecting minors as beggars. Some 1000 beggars are brought to Lagos State every month for instance. They are coordinated by a leader usually refered to as "Mallam". Each beggar is expected to return N200naira every week under very strict injunction backed by oath taking. There are about 300,000 beggars in Lagos more than 70 percent of who are connected to the cartel. With about some 200, 000 about N80million is realised by the gang every month" AOKOYA said adding that it's latest report is with public spirited security experts within and outside the system
"This is at the root of the violence and the resistance against the removal beggars and Okada riders in the South West.We are dealing with an organised and well disciplined group with iron cast determination to take over the South West with force of arms. Their activities is with the full support of some powerful people in Government'
The group said apart from raising huge sums of money from beggars and kidnapping, they also invest the illicit funds in Okada in Lagos.
'Thousands of Okada riders get their motorcycles from a terrorist cartel that operate under registered enterprises.Each of the Okada riders returns N500 every week. With N2000 per 20,000 Okada, the terrorist cartel makes some N40m every month. This is different from the billions of funds raised through covert and overt cases of kidnapping implication being that the terrorists will continue to buy arms from abroad and from local sources to fortify themselves in preparation for their I'll conceived war
AOKOYA said the Yoruba political and business classes are unreasonable, shallow in thinking and have a false illusion that they are safe when their assets can go up in flames in just few days through terrorist attack.
The only way out is for the people to take the bull by the horns and salvage the situation.
"We see most rich people today becoming beggars and destitutes because of their foolishness and their failure to support the campaign for freedom in Yorubaland. Very soon, it will be too late for them, "AOKOYA said
AOKOYA said most of the South West Governors are surrounded by hypocrites, educated but lacking in wisdom who are motivated by primitive accumulation of wealth rather than consideration for the livelihood of their people and neither do they know that their stolen wealth will be destroyed if they cannot guarantee the security of the people they govern.
"In the Fulani North, the position of Chief of Staff for instance is too strategic to be given to any ordinary person who is not conscious of the Fulani history and heritage. But in Yorubaland, the position of Chief of Staff is given to people who have no sense of history, people whose main motivation is to accumulate wealth and win the next election.
While the Fulani North thinks of the future of it's generations, most of the South West leaders think of elections for personal gains. This is partly responsible for the dangerous generation gap between the Yoruba leaders and the masses who are burning with anger and rage over the siege place on them by Fulani raiders and the helplessness of the leaders they elected but have failed to protect them.
Signed
Captain Oladapo Bashir (Rtd) AOKOYA Head, Homeland Intelligence Desk
WE NEED YOUR SUPPORT TO PRODUCE EXCELLENT JOURNALISM AT ALL TIMES.
SUPPORT US AT NEWSROOM NIGERIA @ Newsroom Communication Services: 2042789398, First Bank of Nigeria.