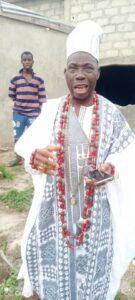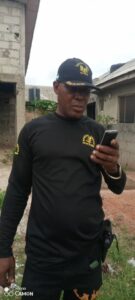 Mr. Olawale Abideen a journalist, Executive Director or Soçiety Watch Nigeria and Publisher of Security Monitor came under a barrage of physical attacks along Ijede Road in the Ikorodu area of Lagos yesterday by an armed vigilante personnel attached to the Baba Oba of Egbin community in the same Ikorodu division.
In a statement released by Olusola Akinyele, Secretary, Society Watch, trouble started after argument with Abideen over driving issues along the road after which they accused him falsely of hitting their car.
With no physical damage or scratch on the car, Abideen decided to move on, while the Monarch followed in hot pursuit.
On catch up with him on off Ijede road, they blocked his car, while the armed Vigilante descended heavily on the journalist with fisticuffs that eventually tore his jaw with blood gushing out.
"While I was thinking they are probably kidnappers, the "Baba Oba" eventually came down from the car, and accused me of attempt to kill him.
"I am still in shock. I have to call the Lagos Police Public Relations Officers, PPRO who directed me to alert the nearest Police formation for their arrest," the statement said.