Oro Kingdom in Irepodun Local Government of Kwara State, has lauded Governor AbdulRahman AbdulRazaq, CON on the inauguration of the new State Executive Council.
According to a statement issued by the Asiwaju of Oro Kingdom, Surgeon Rear Admiral Abdulazeez Adebayo Afolayan (rtd) , the Kingdom also celebrates the appointment of its daughter, Mrs Bola Olukoju as Commissioner for Communication.
" On behalf of the Oloro of Oro Kingdom, HRM Oba Abdulrafiu Ajiboye Oyelaran I, the Oloro-in-Council and the entire people of Oro Kingdom, I Congratulate the Governor of Kwara State and Chairman of Nigeria Governors Forum, HE AbdulRahman AbdulRazaq, CON on the inauguration of his new cabinet.
"Oro Kingdom appreciates His Excellency, the performing governor of kwara state, for finding our daughter, Bola Olukoju, worthy of being called to serve our state as a Commissioner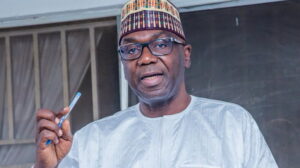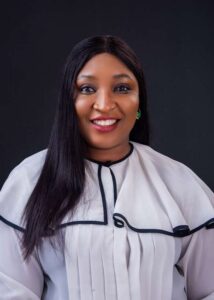 and member of the Kwara State Executive Council.
" We congratulate our daughter on her appointment which is a honour for all of us in Oro Kingdom.
" We are confident that as Commissioner assigned the strategic Communication portfolio, you will discharge your duties with distinction . Your track record points to no other outcome than an impactful performance in the cabinet.
Congratulations, Your Excellency"
*Surgeon* *Admiral* *Abdulazeez* *Adebayo* *Afolayan* ( *rtd* ),
Asiwaju of Oro Kingdom,
Kwara State
WE NEED YOUR SUPPORT TO PRODUCE EXCELLENT JOURNALISM AT ALL TIMES.
SUPPORT US AT NEWSROOM NIGERIA @ Newsroom Communication Services: 2042789398, First Bank of Nigeria.