By Fred Uwaoma
As the stage is set for All Progressives Congress(APC) primaries for different elective positions, aspirants are adopting deft political strategies to woe delegates to give them the enabling vote to emerge as the party's preferred candidate. This is because APC appears sure to beat any other party because PDP which is the ruling party in the state has received bashing for poor performance and lack lustre governance.
One interesting zone of contest is the Isuikwuato /Umunneochi federal constituency of Abia state primarily because the aspirants are all women.
Again the incumbent legislator occupying the position, Hon. Nkeiruka Onyejeocha has stayed for four terms and is still nursing ambition to occupy the position for the fifth term which the other contestants consider not only abnormal but gluttonous clutch at power which must be broken.
Another argument is that the constituency which belongs to Isuikwuato and Umunneochi has by implication been annexed by the incumbent who is from Umunneochi for almost 16 years not minding the feelings of the other side.
Perhaps this is why, the two other aspirants are from Isuikwuato.
HOW THE CANDIDATES STAND:
The battle line is drawn between the incumbent, Hon. Nkeiru Onyejeocha, Dr. Onyinye Kay Rufus-Obi and Dr. Lilian Obenwa.
HONOURABLE NKEIRU ONYEJEOCHA
53 year old Hon. Nkeiruka Onyejeocha from Isuochi is the incumbent candidate representing Isuikwuato/Umunneochi at the Federal House of Representatives.
She was first elected member of the Federal House of Representatives in 2007, and later re-elected in 2015, both under the People's Democratic Party (PDP).
She defected to All Progressives Congress, APC in 2018 after coming under intense pressure from her former party leaders to drop her ambition for a return ticket to the house. In 2019, she won her re-election bid for a fourth term in the Nigeria's Green Chamber. She is one of the longest serving members of the house.
In 2019, Onyejocha contested for the position of speaker of the male dominated Nigeria's Federal House of Representatives against Femi Gbajabiamila from Lagos State nominated for the position by her party – APC. Onyejocha major campaign issue was to zone speakership position to the south-east for balanced distribution of key federal powers among the six geo-political zones of the country. But she stepped down less than 24 hours to the election.
Onyejocha was previously Executive Transition Chairman of Umunneochi Local Government Area of Abia State in 2002. In 2003 she served in the executive cabinet of Abia State as commissioner for Resource Management and Manpower Development. At the National Assembly, she served as the Chairman of Women in Parliament and Chairman, House Committee on Aviation. Her legislative interests border on sponsoring bills that will enhance the standard of living for children, women, youths and the less privileged, education and infrastructure including health and aviation sector. She believes her target achievements includes 'delivery of good and lasting democratic dividends to her constituency and Nigeria at large through responsive legislation.'
She goes by the chieftaincy title of "ADA-EJI-AGA-MBA 1" of Umunneochi Local Government Area.
Arguments For:
As a ranking and active member of the House she stands a high chance of being re-elected by the constituency
She is one of the big bigwigs in the state and so has the party hierarchy at her beck and call
Arguments Against:
She is said to have overstayed at the House and should give way for people with fresh ideas to occupy the seat.
If the latest policy by the party not to allow any candidate that has stayed for three terms to contest for same position pulls through, Onyejeocha stands disqualified.
Analysts are saying that she should not wait to be disgraced before bowing to the wish of the people to give way for fresh minds
She is considered power hungry for stopping at nothing to cling to the position even when she has used four terms for Umunneochi at the disadvantage of the Isuikwuato part of the constituency.
She is regarded as arrogant who believes that her access to the party structure in the state guarantees her victory any day.
Grapevine say that she has concentrated efforts at developing only umunneochi by attracting federal presence while leaving Isuikwuato marginalised.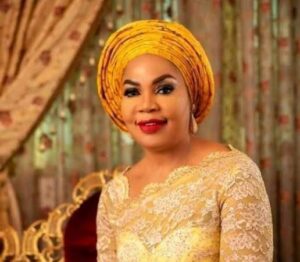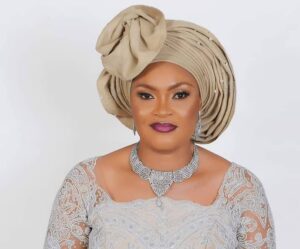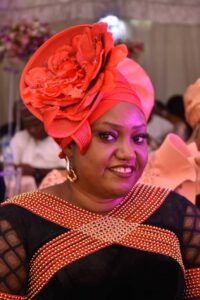 Dr ONYINYE KAY RUFUS-OBI
Dr. Onyinye Kay Rufus-Obi is the daughter of pharmaceutical mogul, Rufus Obi of the Rufus Obi Chemists fame in Aba, Abia commercial city. Rufus Obi, with famous title – Enyi Abia is recognized even in death ( posthumously) by the State. Dr Onyinye is the Managing Director and CEO of Ureccon Ltd, Home Essentials Ltd and sits on the board of several companies including Mogjan Nig Ltd which is executing the security of the railways in Nigeria.
She is on the board of Rufus OBI Chemists & Co Ltd, a 48 year old pharmaceutical company established by her late father, an Oxford University UK graduate and trained Pharmacist.
She is a seasoned Optometrist from the prestigious University of Benin, Nigeria.
She had her Master class certificate from London Graduate School
Dr Onyinye Kay Rufus- Obi is an astute and experienced business gold fingered Mogul and Entrepreneur, who works tirelessly to fuel developmental progress through her extensive work with the people in authority and leaders in government. She has since successfully executed projects that served as catalysts for great developmental strides in the Federal Republic of Nigeria. Amazingly, she is currently working on providing security on the newly established railroad lines across Nigeria to solve the problem of vandalism and threat to lives and property on the railways. She is a kind hearted philanthropist and kingdom financier whose life's missions is to empower less privileged communities. Her works and interventions have assisted thousands in improving on their standards of living.
In 2019, she was appointed the Executive Special Assistant Finance to the Managing Director of the Niger Delta Development Commission. She aided the agency in the enrichment of the oil producing Niger Delta region of Nigeria in ways too numerous to mention and got a lot of projects injected into the NDDC budget for Abia State with special emphasis on Isuikwuato Local Govt Area for 3 consecutive years.
Analysts believes she is an ICON with tremendous, inborn love for her people.
She is a very devoted and dedicated mother to her children.
Arguments For:
Research showed that she had early exposure in politics through her father who always takes her around while visiting the likes of Chief Michael Okpara and other notable juggernauts in the state for political meetings.
She is given to philanthropy and her records show that she does not discriminate whether the person is from Umunneochi or Isuikwuato, Yoruba or Hausa.
Although she is regarded as quiet, which is a minus politically in this clime, she is calculating and not flippant. She is not arrogant and respects elders but highly principled.
She is a go getter by nature prompting analysts to believe that she will dwarf Onyejeocha in achievements by all standards.
She is urbane. As a child she spent her vacations abroad and got good exposure way back.
One should think that being born with a silver spoon would have made her proud and arrogant but the opposite is the case. She is humble and down to earth.
Growing up she spent her vacations abroad (Europe and America) traveling with her parents.
She has been exposed to wealth early, has enjoyed life and would not have reason to divert people's money because of her good upbringing and genuine heart for the people.
Analysts believe she will definitely do better than Onyejeocha.
CHIEF LILIAN OBENWA
Chief Lady Lilian Chinasa Obenwa popularly referred to as Ugo eji eje Mba is from Ekebe Eluama in Isuikwuato local government area.
She had her primary and secondary education in Owerri, Imo State. She is a holder of bachelor of arts degree in mass communication from Imo State University.
Obenwa is a recipient of several Awards and chieftaincy titles from communities around south east states. She has been conferred with the titles of Ugo eji eje Mba 1 of item, Bende local government, Abia State, Igolo South East, Onu na ekwuru umu-nwanyi, Achala Ugo Nwanyi.
Reports show that she was in 2019 recognized by the government as the Imo State Director of Importers Association of Nigeria, IMAN special taskforce.
Her emergence then was made official by the IMAN Director General, Amb. Chijioke Okoro in a letter dated 19th July, 2019 addressed to both Imo State government House, and Imo State Police command, respectively.
In the letter, the Director explained that reason for her appointment was geared towards the organization's mission of combating illegal smuggling of fire arms and substandard goods into the country.
This obviously shows that she has played at the public space.
Arguments For:
She has a high desire to represent the constituency at the House as this ambition has remained in her since the last elective season.
She will try to make impact at the house because of her trait at wanting to get popular.
Arguments Against:
She is not well known like the other two so could be regarded as a dark horse.
She appears not to have a solid structure and lacks attention to details judging from her latest circulating campaign poster.
Although she is a degree holder, analysts believe that her public speaking ability is not well tested, so this may work against her at the House.
She is regarded as loud, friendly but alleged not to be trusted in business relationship. There are allegations that people that have had political dealings with her complain that she eats their money and doesn't distribute the bounty given to them.
She ran against Onyejeocha in 2019 but couldn't make much impact. Analysts think it was all bark and no bite, which made the Abia Political god fathers to tell her to step down
She lacks the warchest to mount a sustainable campaign programme.
CONCLUSION
Looking at the three how and they stand, Onyejeocha has the incumbency factor going for.
But the odds are against her for overstaying at the House and the party moguls may already be frowning at this.
Dr Onyinye who has the advantage of already staying in Abuja and at the same time connected to the grassroots with mass following is well favoured to carry the day.
Because of the current campaign for more women in power, her emergence is likely to be total with low performance of PDP in the State.