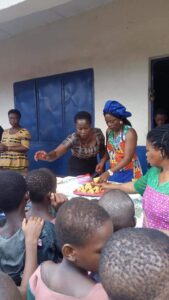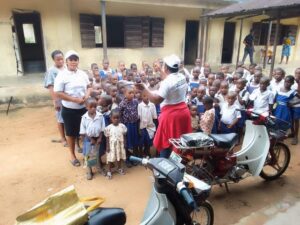 This is to inform the general public that the Federal Ministry of Humanitarian Affairs, Disaster Management and Social Development has commenced release of funds for the second school term for the National Home-Grown School Feeding Programme.
As public primary Schools resume nationwide, funds for the first cycle of feeding in 2023 are being released to State Government appointed vendors across Particpating Schools for provision of free meals to enrolled pupils, to encourage enrollment and support their nutrition.
The School Feeding Programme is an initiative of the President Muhammadu Buhari's administration aimed at providing one nutritious meal to pupils of primary 1 to 3 in public schools.
Through this program, State Governments are responsible for ensuring meals are prepared and served to pupils using funds released by the Federal Government. Every feeding cycle is to last 20 days in a month, 5 days in a week.
Currently the programme is feeding close to 10 million pupils in over 50,000 public primary schools.
The Minister of Humanitarian Affairs, Disaster Management and Social Development hereby calls on participating State Governments to ensure that the all actors involved ensure good service delivery and that released funds are utilised accoridng to the program design.
The General Public, parents, headmasters and teachers , NGOs/CSOs are also urged to report any compliance issues via our Reporting Application ( available for download on IOs and Android)
You can also report issues by visiting our social media pages and website as follows
website….FMHDS.gov.ng, NHGSFP.gov.ng. Twitter.@NHGSFP, Instagram – NHGSFP Facebook, email
Also our helpline is active and can be reached on
070022556747
Announcer
Dr Nasir Sani-Gwarzo, mni, NPOM
Permanent Secretary