The special convention to pict the presidential flag bearer of Nigerian main oposition party, the People's Democratic Party, PDP ended in Abuja early this morning with Atiku Abubakar picking the party ticket.
The former Vice President who paired Chief Olusegun Obasanjo in 1999 got 371 votes out of the the total valid votes of 751, to defeat his biggest challenger and governor of Rivers State, Nyesom Wike who got 237.
Former Snate President and former governor of Kwara Statae, Bukola Saraki came a distant third with 70 votes, while Emmaneul Udom, governor of Akwa Ibom got 38 votes. Former Senate President, Pius Anim from the South East, a zone that has craved the presidency and had called all major parties to zone the presidential slot to it, got 14 votes. Celebrity journalist, Dele Momodu got no vote, while Bala Mohammed got 20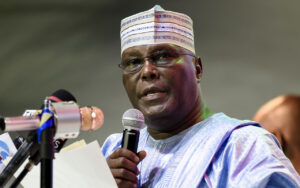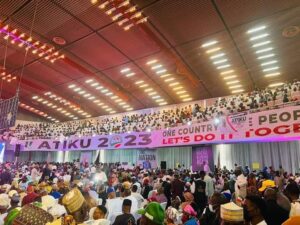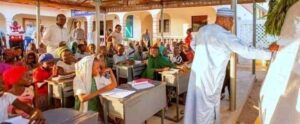 Before the event which took place at the Moshood Abiola stadium in Abuja, governor of Sokoto State, Aminu Tambuwal had steeped down and canvassed support for the eventual winner, Atiku Abubakar.
In his acceptance speech, Abubakar appeal to his co-contestants to rally round the party in unity to win the election in 2023 and equally promised to tackle the challenges of security and econmy facing the nation.
WE NEED YOUR SUPPORT TO PRODUCE EXCELLENT JOURNALISM AT ALL TIMES.
SUPPORT US AT NEWSROOM NIGERIA @ Newsroom Communication Services: 2042789398, First Bank of Nigeria.