Members of the Christ Apostolic Church, CAC, worldwide celebrated the anointing and God grace on Prophet Samuel Kayode  Abiara as he clocks 80 years today, August 8, 2022.
The former General Evangelist of the CAC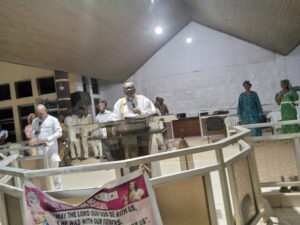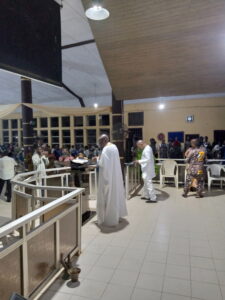 and  highly revered man of God was  celebrated by church members and God's Generals across the globe.
Abiara, founder of The Christ Apostolic Church, Agbala Itura, also commanded a great fellowship within and outside the CAC
Prophet Abiara, was called by God into evangelism in 1963 while he was working at a government office at Okufu farm settlement, a village at the outskirt of Ibadan. He said he was called to be a Prophet. In that same year (1963) he obliged to the calling and that gave birth to Akufo church.
The ministry has headquarters both in Ibadan and Lagos.
After some intensive revival, his living room could no longer accommodate a large number of congregation who saw the zeal for leadership in him. Then he acquire a land in Oke-igbala, Oyo and erected a church.
The church soon became so big that the founder had to relocate to the center of the city.
From his small humble beginning his ministry became something to be reckoned with in Nigeria.