Olukemi Aladeoshun is a Prophetess and the Shepherd in Charge of the CAC Divine Grace Ministry, Ori Oke Agbara Idande, Moniya, Ibadan, Oyo State. In this interview, this daughter of a Journalist, shared her experience in the Ministry and other issues about the Church and Nigeria.
 For how long have you been in the ministry and what has been the experience?
I have been a dreamer since primary and secondary days. Anytime I have a dream, I will narrate it to my late father and the dream will come to pass.
When I became Born Again in 1991 November, I started having this urge to go for Bible School, which I did at Word Bible College, at Akobo-Oju Irin, owned by Rev Tunde Bamise.
In 1993, I joined Rev Rowland Peters, (Now a Prof). He owns an International Bible School, now a Church, at Ile Ife. He trained me and ordained me as a Pastor. I later joined the Service of Oyo state as a teacher with Oyo state Teaching Service Commission. I was posted to Ibadan Christ Apostolic Grammar School, Orita Aperin. I was also posted to other Schools.
But I started hearing the voice of the Lord in 2002. I became a regular prayer member at the CAC of ORI OKE Olorunkole, owned by Prophet Moses Olagbenro. I was also an interpreter at the mountain.
My ministry clocked 10 years last December, so, also CAC Divine Grace Ministry Ori Oke Agbara Idande, has clocked 10 years.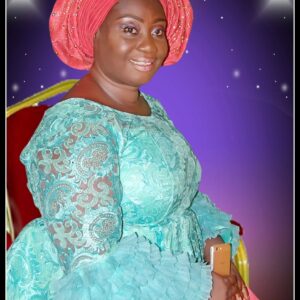 When and how did you receive the call of God?
I started having words of knowledge, I received most gifts on that mountain. In 2012, I saw two Angels in my sleep, who directed me to ORI OKE Agbara Imo Ilesa. I saw angel physically on that mountain. My Angels were released for me on that mountain and I retired from teaching in 2013 February.
Is there any family background or influence to it?
As per family background, my grandparents were close and personal friends of the late Apostle Ayo Babalola. My grandmother was having still births but Apostle Ayo Babalola prayed for her and she gave birth to my father as the only surviving child.
In fact, Apostle Ayo Babalola gave my father the name 'Joel Oredola'
My grandma was a Prophetess: Alice Temitoyen Aladesohun. My grandpa was Julius Aladesohun. He however, died early at CAC Igboroko,Owo. My father had to be sent to Apostle Ayo Babalola where he trained him and sent him to Eefon Alaaye Modern School.
My father was given the prophecy and leading to go and learn Shorthand and Typing, but he didn't work as a Minister, he was a Journalist.
What are the challenges you have faced especially as a woman or working in the Lord's vineyard?
One of them was when I had a challenge in the house I was living and had to park out that same day. But instantly, I heard the voice of the Lord that I had to move to Moniya because the voice of God that I had since 2002 was that I should go to Moniya, Ijaye road, Ibadan which I did not obey.
So, I moved to Moniya, and by the grace of God, I had to sell my only car that day to come and rent house and settle in Moniya. I was able to get a flat that same day. Since then the Angels have been working with me, doing all sorts of miracles, healing, salvation, and deliverance.
You are a Prophetess, how then can you explain the growing unrighteousness and ungodliness in Nigeria despite the multiplication of churches and pastors?
By His grace I am a Prophetess, I can be able to explain the growing unrighteousness and ungodliness not only in Nigeria but in the world at large. The reason being that we are in the 'End Time'
The Bible prophecy has to be fulfilled for the end time. People will be lovers of themselves and not God! May the Lord save us at this end time!
What did God tell you concerning Nigeria and Nigerians for 2023?
For 2023, the Lord told me that it is going to be a year of positive turn around; a year of new dawn. God be with us all
WE NEED YOUR SUPPORT TO PRODUCE EXCELLENT JOURNALISM AT ALL TIMES.
SUPPORT US AT NEWSROOM NIGERIA @ Newsroom Communication Services: 2042789398, First Bank of Nigeria.